Jim Walmsley: From road runner to pole specialist
How did you evolve as an athlete over the last year? How is the Jim Walmsley of 2023 a different athlete compared to 2021?
I'm trying to learn how to endure and perform well in longer Ultrarunnign events. It's something that is hard to prepare for without participating in more long races and long adventures in my training. I'm really trying to have a system dialed that I is familiar and comfortable. Ultimately, I believe it's making me a stronger and more resilient athlete through hard courses and weather.
When was the first time you took a pole for running and how did it feel?
I first started using poles to prepare for UTMB in 2017. I started using them in July for the first time for a race that was in August. When I look back, I remember thinking I felt fairly comfortable, but I'm pretty sure I started out with a pole too short, that had been recommended to me, so I was never very comfortable except on steep terrain.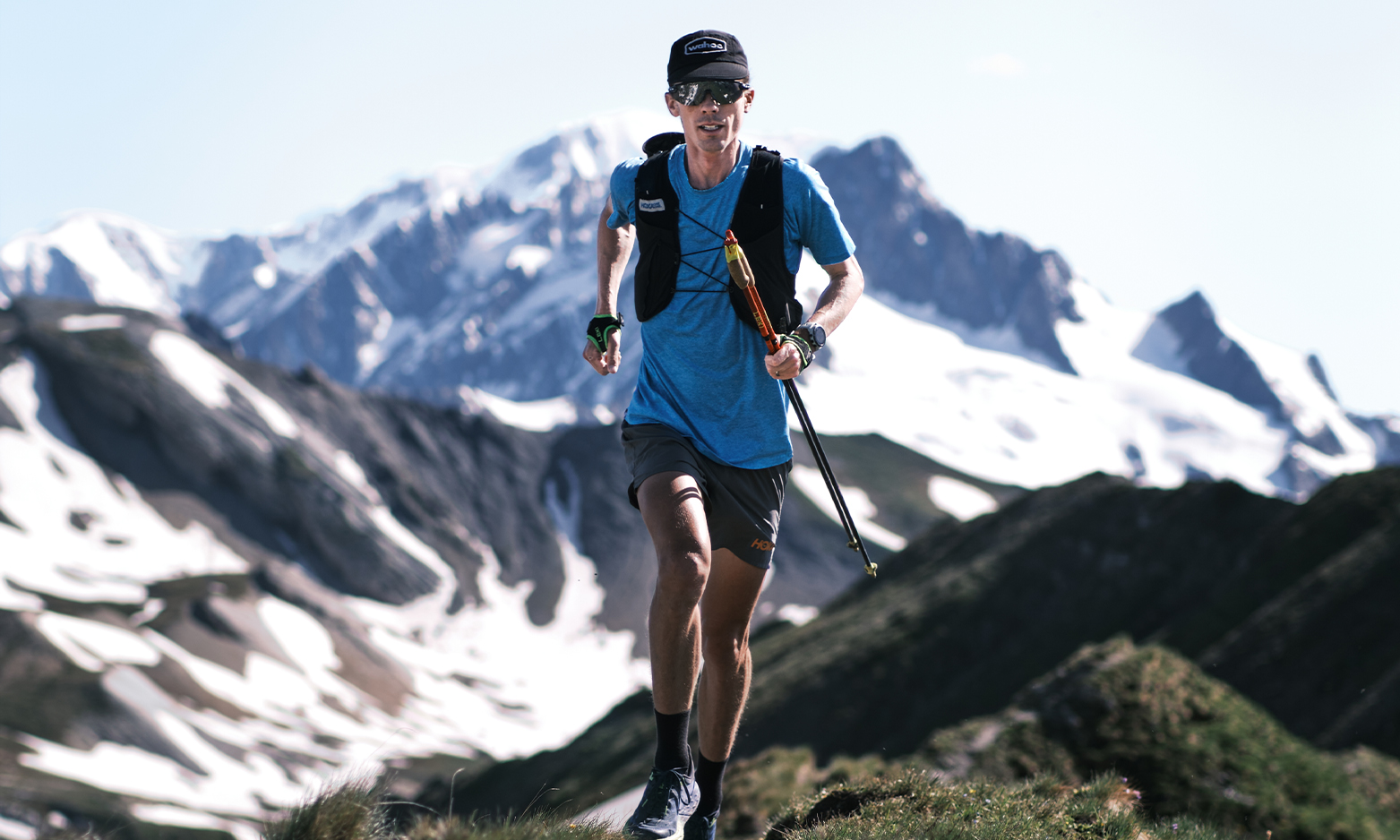 Could you describe when you started to feel comfortable to run with poles? Was there a moment where you realized that it kind of clicked?
I think I took away the biggest steps forward with how I use poles and my strength with poles when I started Nordic skiing in December 2020. Longer poles, driving from the back and shoulders, not the arms. Along with Nordic skiing, I had started to take up ski mountaineering that winter as well. Really focusing on using poles throughout my training in winter and then planning my race calendar with courses that were challenging with lots of vertical change, it was an amazing transition at MIUT in 2022.
How did you learn it? What was your personal formula to succeed?
I kept using poles for one or two months each season in 2017 and 2018. Ultimately, I had frustrations with the poles I was trying, most of which I believe came from using poles that were too short. In the winter 2020/2021, I started to learn how to Nordic ski and I started to do some ski mountaineering, both requiring longer poles that what I had tried in trail running. Nordic skiing was on flatter terrain, using a 170cm pole. In Skimo, I've started using a pole of 140cm and 145cm. To me, both of these winter sports are much more advanced in the thinking of how to use a pole for movement over long distances and moving yourself forward or upward. It's really shaped a lot about how I think of a trail running pole and I will be trying to move to longer poles again this year. In 2017, I started with a 120cm pole which looking back is incredibly short for me. Last year, I used a 130cm pole and felt pretty comfortable with it, but I still think I can improve my posture and my drive of my arms closer to my body by trying to move up again to a 135cm pole. It's this constant adjustment and evaluation that I've been able to start to develop true preference for what I feel has been more efficient. LEKI and using their knowledge and resources is invaluable to this process and figure out my formula for ultra trail.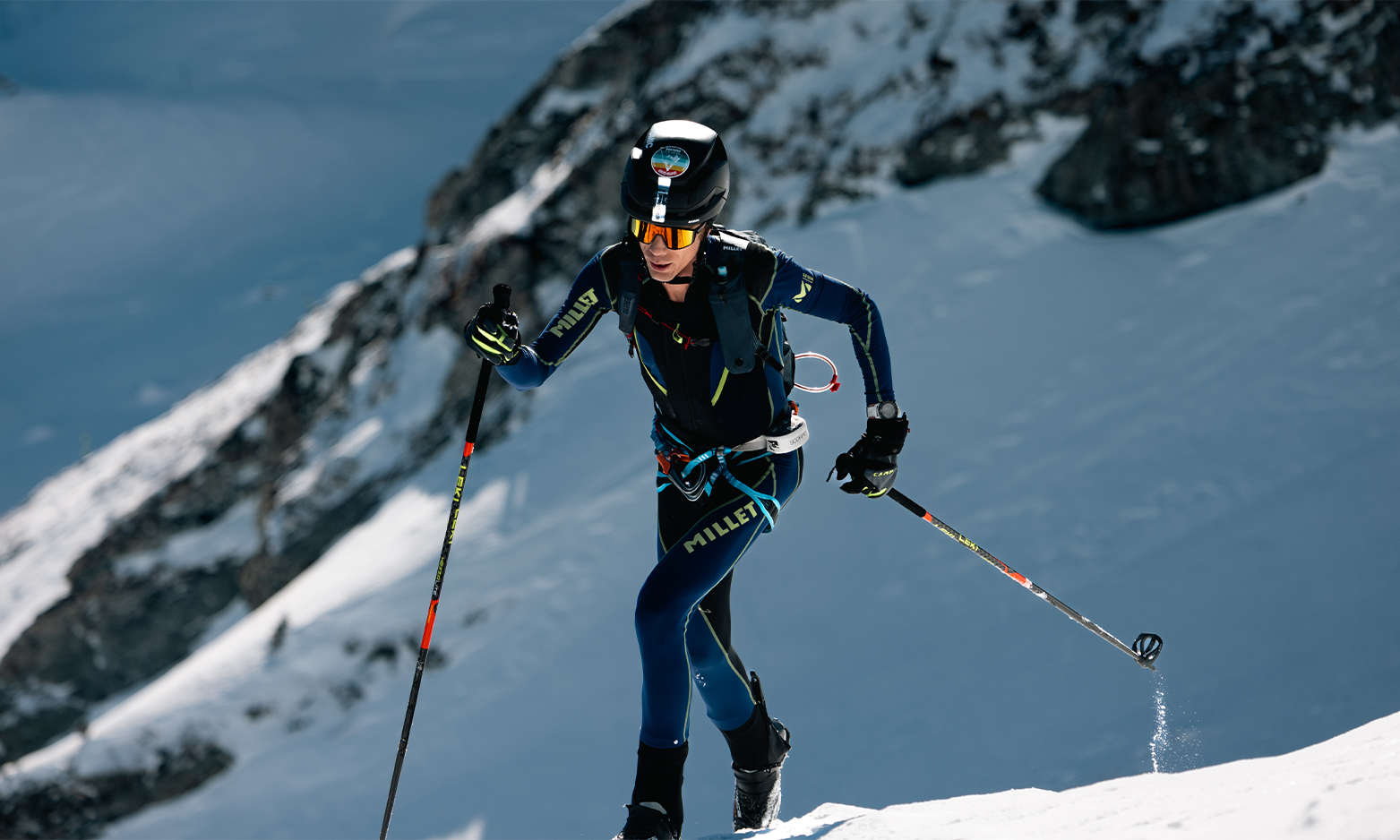 In retrospect what would you recommend to others aspiring to develop an efficient technique for running with poles?
Get out there and find routes that make you use your poles regularly. Look for elevation change in your local trails to practice getting your poles out quickly and using them to help move more efficiently.
Can you talk about your preference of grip systems in winter and summer. Why do you prefer the SHARK System in summer and the open strap in skimo?
I prefer the Shark system when I am really looking for ultimate power in my push off. It improves my technique with the poles while reducing my fatigue griping the pole with a strap. I use the SHARK system for all my summer trail running and for my winter vertical uphill racing. In the winter, sometimes I will prefer to use the open strap over the shark system for a few reasons. Firstly, sometimes I know I will need to stash my poles away during a via ferrata or technical ridge where I will use my hands more. Having the strap also makes my glove choices more versatile. Lastly, sometimes I have snapped my pole. The strap has more redundancy to replace with a partner or spectator than the grip system.