Dawa Sherpa: On the highest summits
Dawa, how did you get into mountaineering?
I was born in the Rolwaling Valley in Nepal, which is west of Mount Everest. I grew up in the middle of the mountains and most of the people from my village worked as Sherpas in the mountains. I also wanted to go to the mountains and I had the goal to get out of my remote village one day.
You are doing important work as an Asian woman in a male-dominated sport. You offer mountain tours especially for women and act as a role model for many women who love mountain sports. Why is this topic so important for you?
Even as a little girl, I had a hard time getting access to mountaineering and climbing because no one wanted to take girls to the mountains and my family didn't allow me to travel. Unfortunately, I had no role model to look up to back then. That's why I'm so happy today to be that role model for many women.
What do you want to convey to your clients when they go on tours with you?
I want to give them a sense of security and prepare them to be mentally strong - on the mountain and in general in life. I share my experiences with them and help them to feel more confident in the mountains and in life and to stand up for their opinions.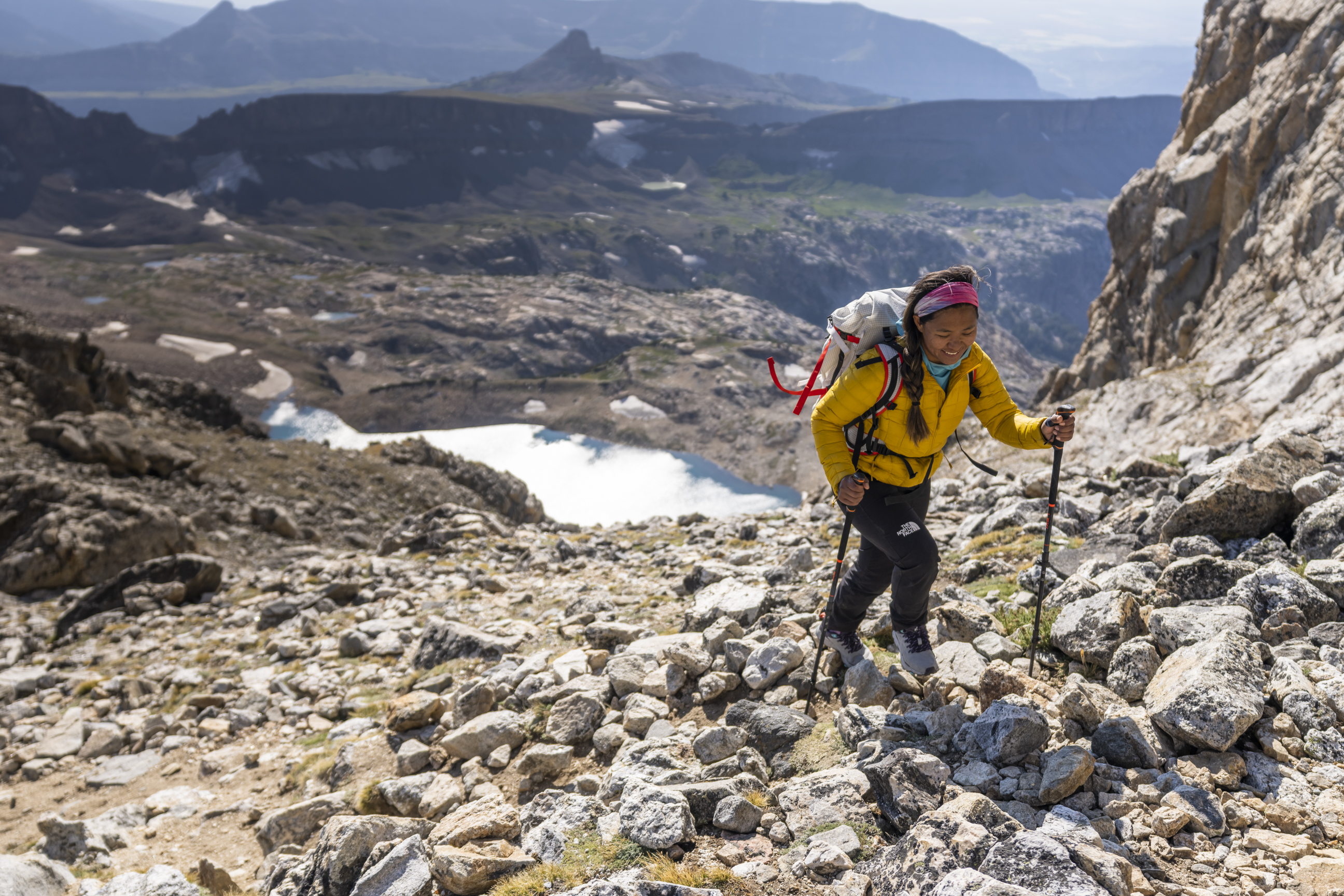 What do you recommend to hikers who normally travel in the Alps for high mountain tours in the Himalayas?
Climbing in the Himalayas is very different from climbing in the Alps because of the high altitude. Even mountaineers with professional experience and technical skills can experience difficulties at 8,000 metres. It is important not to start from one day to the other and to train often at high altitude to assess what your body can do at extreme altitude.
In the meantime you have undertaken many expeditions. Where do you still experience "special" moments on the mountain?
I have many great moments, but climbing Annapurna without oxygen and being the first Nepali woman to climb an 8000m peak without oxygen was one of the best experiences. Another special achievement and unforgettable experience was climbing the Makalu in only 20 hours.
What role do LEKI poles play on your expeditions?
We have become good friends on our journeys together. They help my knees a lot, especially on the descent, but also on the ascent. They are easy to adjust, but still a sturdy companion that I can fully rely on.
Which pole can you recommend for high altitude tours?
In the high mountains, maximum stability is extremely important to me. I can recommend the Sherpa FX.One Carbon. Thanks to the combination of aluminium bottom part and carbon top part, the poles are extremely robust, but still light.